Fulton Fresh Mobile Market October - November 2019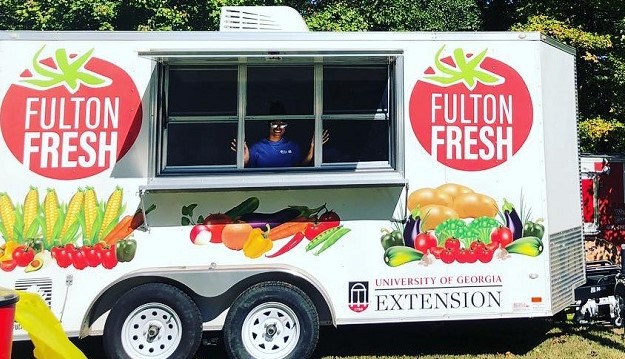 Fulton Fresh Mobile Market October - November 2019
The Fulton Fresh Mobile Market was created to educate residents living in communities designated as "food deserts" on the importance of fresh and in-season produce. Every Tuesday, Wednesday, and Thursday attendees will participate in a 30-minute UGA Extension SNAP-Ed nutrition education food demonstration and then be provided with a free bag of in-season produce from our mobile market.
Fulton Fresh Mobile Market October - November 2019
Day: Thursday, October 31
Time of the Event: 1 p.m. - 1:30 p.m.
Location: 452 Martin Street SE Atlanta, GA 30312
Su-Kor (Martin Street Baptist Church)
You must arrive 10 minutes of the start of the class in order to receive a FREE bag of produce.
Add to Calendar 10/31/2019 13:00 10/31/2019 13:30 America/New_York Fulton Fresh Mobile Market October - November 2019 The Fulton Fresh Mobile Market was created to educate residents living in communities designated as "food deserts" on the importance of fresh and in-season produce. 452 Martin Street SE Atlanta, GA 30312